Today's women are very careful about the appearance of their nails, they like what shines, either thanks to a varnish. The nails are no longer only colored , they now have a texture. Nail decoration is an art that is evolving very quickly both in terms of techniques and innovative products, you have the possibility of choosing a design and a different size according to the result you want to obtain.
For a special occasion, the manicure can be done with slightly more intense colors such as midnight blue, burgundy or even an intense red that will combine perfectly with your outfit.
Rhinestones for the Bride's manicure
For a woman, one of the most important days of her life is undoubtedly her wedding, every detail must be carefully prepared, whether it is an intimate wedding or a large reception. The hands and more particularly the nails play a very important role during this celebration, all eyes will be on your hands when the wedding rings are exchanged. We recommend a French Manicure embellished with a few rhinestones.
Swarovski Rhinestones
Swaroski stones are very trendy for nail decoration, they are very subtle and elegant, whether it is a special occasion or for everyday use.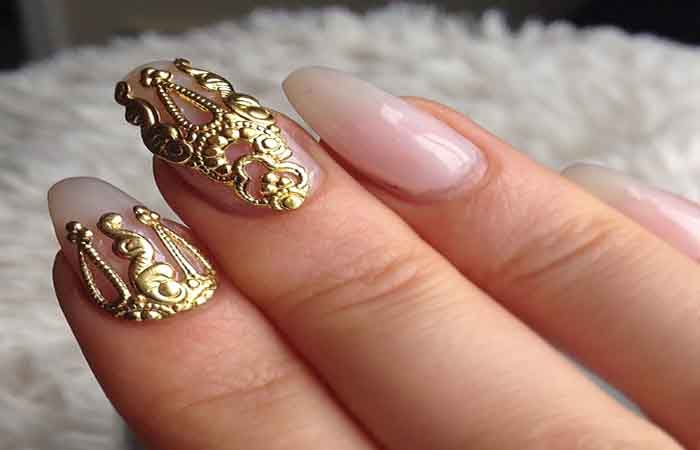 Colored Rhinestones
The colored rhinestones are ideal for making three-dimensional nail art, you will have the possibility of making different types of design, by combining varnishes of different colors and rhinestones, your manicure will make you stand out on any occasion.
Once you have filed and pulled the nails with the manicure set, apply the base varnish, using a manicure stick. In order to finish the job in style, it is recommended to apply a layer of Top Coat to seal the manicure.
So, what are you waiting for? Get quickly and turn your nails into jewelry. At the same time, we also sincerely invite you to click our website to discover more nail beauty products. Wish you have a good manicure!
Read also: Nail Art: sugar effect, rubbed effect and sprinkled effect
Source: