For those who want a true wireless headphones but are hesitant about the cost, the popular Pamu Slide on the crowdfunding site Indiegogo may be a must check.
It can be played for 70 hours, is equipped with touch controls, and has a water / sweat-resistant structure, but now it can be obtained with an investment of $49.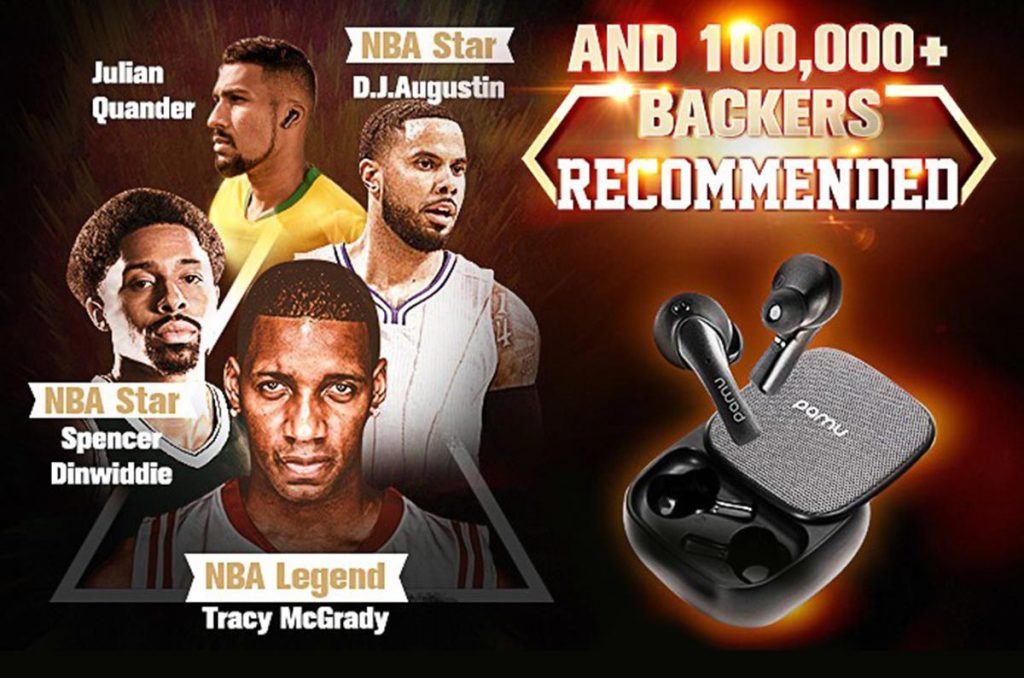 Advanced chip adoption
Pamu Slide is a Bluetooth 5 earphone and uses Qualcomm's state-of-the-art TWS (True Wireless Stereo) earphone chip QCC3020. The chip features low power consumption and large transmission capacity.
According to the developer, you can enjoy powerful bass with this cutting-edge chip and synthetic diaphragm. The playback time is 10 hours with the earphone, and 70 hours with the charging case.
Waterproof IPX6 clear
In the case of wireless earphones, I think that many people use it when exercising, but the feature of Pamu Slide is that it doesn't fall off even if you shake your head violently. And since it has cleared the waterproof standard IPX6, it is safe to get wet with sweat and rain.
When exercising, a smartphone is often placed, but since Pamu Slide supports touch control, it is convenient to easily operate music and make calls.
In addition, the case has a built-in battery that also serves as a charging function and can be charged when not in use. There is also a "Slide Plus" type that can wirelessly charge a smartphone simply by placing it on the case.
The investment amount of the type that can wirelessly charge the smartphone is now from 69 dollars, and it can be said that it is a very advantageous setting considering purchasing wireless earphones and mobile batteries.
Indiegogo has already gained over 1.3 million dollars and is expected to begin shipping immediately after accepting investment until July 6.
Source: https://www.3rayes.com/pamu-slide-tws-headphones-never-fall-out-of-your-ears/2019/09/08.html