I would like to point out today an interesting novelty in these hours from PaMu, a renewed version with updated and improved features arrives on Indiegogo, it called PaMu Slide, true wireless bluetooth 5.0 earphones with reduced noise and reduced dimensions.
It is not an absolute novelty, these earphones were presented a few months ago as the "AirPods killer", today they come back with a new version that improves many of the technical aspects.
In particular, PaMu Slide triples battery life, halves consumption, multiplies the transmission capacity 8 times.
What plays in their favor is the price, because it is difficult to think of a device of this type that can have a lower positioning, the launch is done today on Indiegogo for 49 dollars.
Among the many details that make the new bluetooth headphones interesting, there is wireless charging, but also IPX6 certification for splash resistance. The reproduction control is done through the touch surface of the single earphones. The only thing that I think is missing in the sales package are the adapters for the size of the auricle. I realize that when I wear them, the sound quality for me is not the top, but only because the earpiece does not perfectly fit the shape of my ear.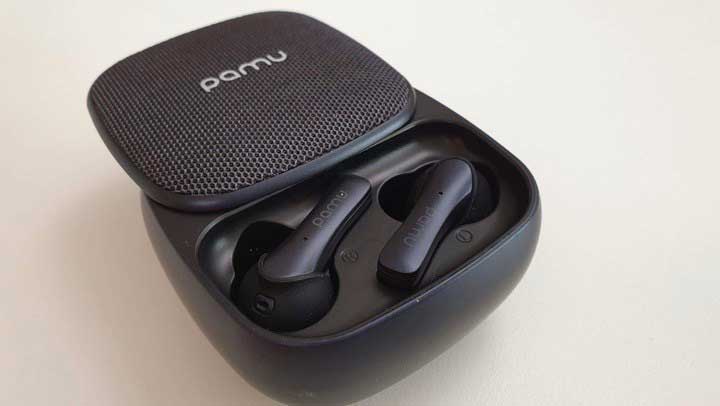 This new bluetooth earphones will be for sale on Moldac when the crowdfunding is end on Indiegogo, you can learn more about it on Indiegogo.
Source: https://www.3rayes.com/pamu-slide-crowdfunding-from-49-dollars/2019/06/07.html