High heels, blisters, friction… Our feet are not always pampered. But it's not too late to change that. Having a successful pedicure and having pretty feet is possible, even at home. Taking your pedicure set and following a few steps for successful foot care.
Make a foot bath
After removing any nail polish residue with nail polish remover, you should immerse your feet in a basin of hot water for 5-10 minutes in order to soften the skin and thus facilitate sanding. Add a few drops of essential oil to the best.
Remove the corn under the feet
Using a pumice stone, rub the horn of the sole, heels and big toe to remove all calluses. Then rinse with water. To perfect the result, make a good exfoliation of the feet. In addition, this will smooth the parts that have just been filed.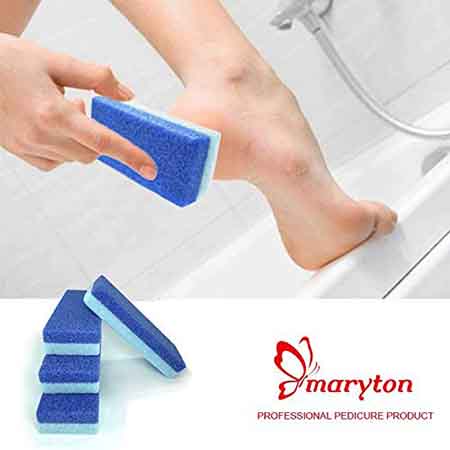 Strengthen your nails
It's time to take care of the nails. Start by cutting them with suitable equipment: a nail clipper and a nail file to round them and avoid ingrown nails. Then you have to take the time to feed them. Good hydration is essential to have pretty toes.
Home pedicure: apply nail polish
Apply a hardening base to protect the nail, strengthen it and prevent the varnish from chipping. Then lay down two coats of the color you want. Remember to apply moisturizing foot cream as often as possible.
This article was created from the famous brand of Maryton. Visit our website to discover more! Hoping that these tips have inspired you and that they will make you want to try!
Read also:Everything to make a great pedicure!
Source: