If anyone still somehow fails to believe that Black doesn't crack, just direct them to singer Monica Brown. She's been in the music industry since 1993, and yet, she doesn't seem to have aged one bit! For proof of this, just check out a side-by-side photo she shared on her Instagram page this week, pointing out the fact that she was wearing the exact same hairstyle in 2016 that she did back in 1998. But in the midst of showing off the differences between the "smart" 18-year-old Monica and the "wise" 35-year-old Monica, people couldn't help but notice and point out that she's managed to age backwards: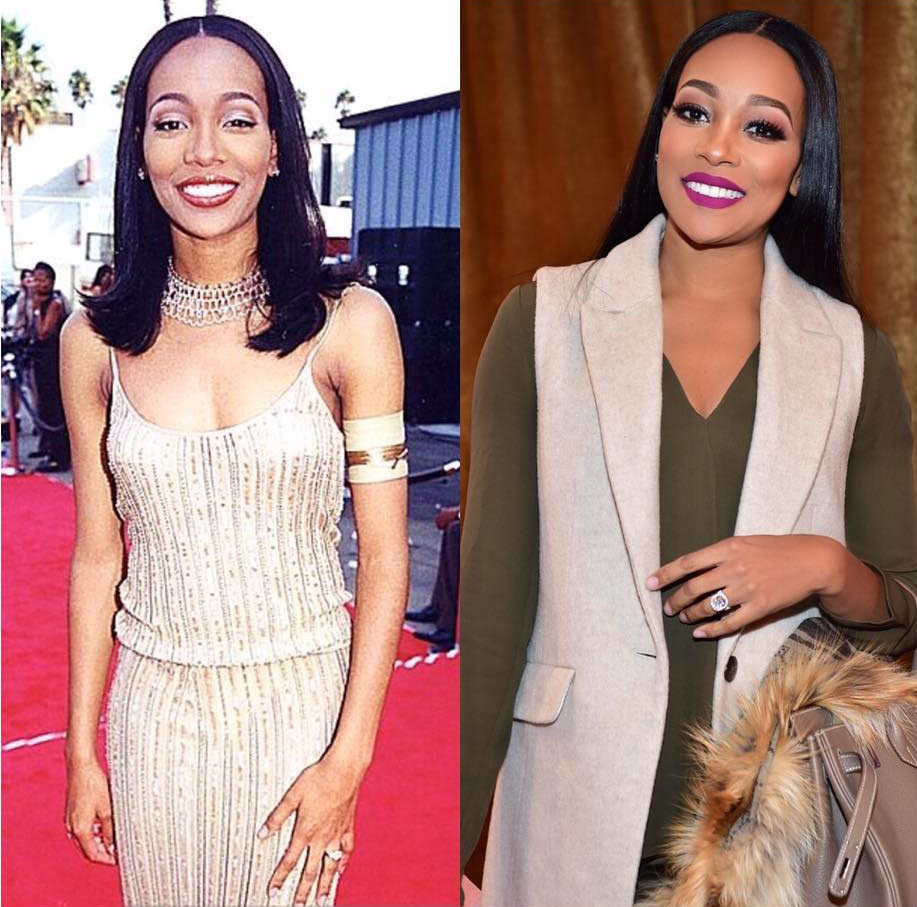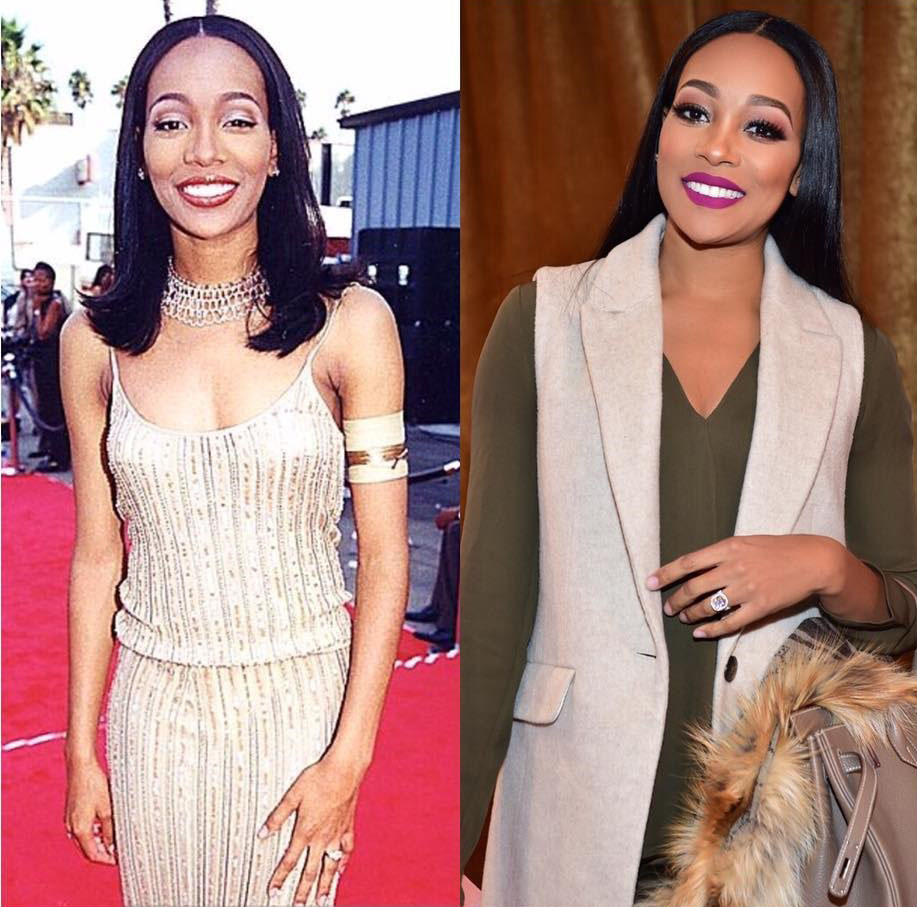 Blame it on that '90s makeup (the heavier, the better back in the day, amirite?).
But if you're wondering how Mo' has managed to stay flawless after all these years, she did clue SHAPE in a few years back. She said that the key to living and looking right was watching the salts, learning how to alternate from fried foods to baked ones, carrying around fruits and veggies for snacks, and with the help of her hubby, Shannon Brown, drinking a lot of water:
"I have to press myself to drink a lot of water. My husband has taught me a lot about how important it is … For me it's hard to get down a gallon a day but I try. I watch him get down two so I always push myself to try to get down one gallon."
Whatever you're doing, keep doing it, Monica!
Source: madamenoire.com